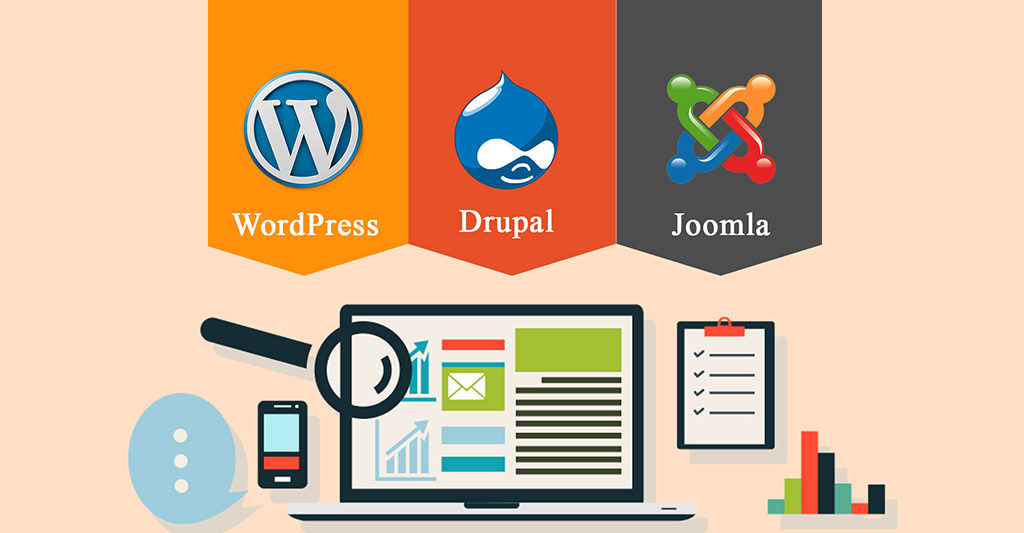 Top your Business with CMS websites
A web tool or application, Content Management System (CMS), is Internet's most powerful web developer tools. It is designed to make the process of developing and managing websites easier. CMS allows creation, editing, organizing, and publishing content for websites from the dashboard provided. A good CMS allows users without technical knowledge, to create and manage website content.
CMSes act as the middleman, enabling users to edit and update website content. This, in turn, makes the website more dynamic and valuable to visitors and online audience. The chief attributes of a CMS website are as follows. Using a CMS helps to change the look of a website, adopt a new design, all with ease. It provides users with frequent upgrades and training tools that help to access the up-to-date web functionality. The content editing is separate from the design and functionality of the site, making it effortless for non-technical personnel to edit the website content. CMS help to set access permissions to users based on their roles, thereby ensuring that a certain level of security is maintained. The cost-effectiveness has added to the popularity and extensive use of CMS websites for business.
A number of CMSes are available today, each one having its own features and toolset. The most popular CMSes include WordPress, Drupal and Joomla; these can be used for free as these are open-source.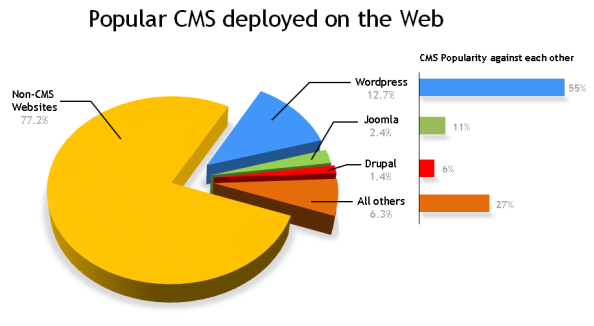 WordPress is the most popular CMS that facilitates users to create and publish contents on the web. It allows users to have complete control over files, documents and the design & display of content. WordPress is used for websites and creative purposes ranging from small business websites, university websites to portfolios, real estate property listing sites, web directories etc.
On the whole, CMSes are extremely flexible and powerful, offering quick and effortless response for editing and updating.